Shipping schedule may be impacted by weather conditions in Irvine, CA. If there is a risk of heat exposure, we will not ship out wine until the weather improves.
We advise our customers to learn about their shipping options when purchasing wine online. Domestic shipping laws regulating alcoholic beverages vary state by state, and they change frequently; as such we may not be able to ship to some states. If you place an order in a state with restrictions, we will contact you regarding your shipping options.
ALL ALCOHOLIC BEVERAGES PURCHASED FROM LAGUNA CELLAR ARE SOLD IN THE STATE OF CALIFORNIA AND TITLE PASSES TO THE BUYER IN CALIFORNIA. Laguna Cellar makes no representation to the legal rights of anyone to ship or import alcoholic beverages into any state outside of California. The buyer is solely responsible for the shipment of alcoholic beverage products. By placing the order, buyer authorizes Laguna Cellar to act on buyer's behalf to engage a common carrier to deliver buyer's order.
As buyer, you are responsible for complying with the laws in the state where you reside regarding shipping as well as any applicable excise, use, and sales taxes. Due to state laws, wine can be purchased only by adults 21 years and older. Drinking wine may increase risk for cancer, and, during pregnancy, can cause birth defects.
To ensure safe handling of wine during the shipping process, we recommend matching the choice of delivery service with current weather conditions. When weather conditions are not conducive to the safe shipping of wine, we offer our customers the option to store their purchases FOR FREE in our state-of-the-art, temperature and humidity controlled cellar, up to 6 months. Any extreme weather conditions usually pass within 6 months to allow safe shipping to resume. If a customer wants to store their purchases for longer than 6 months after purchase even when safe shipping is available, we will charge $12 per case, per month for providing this service.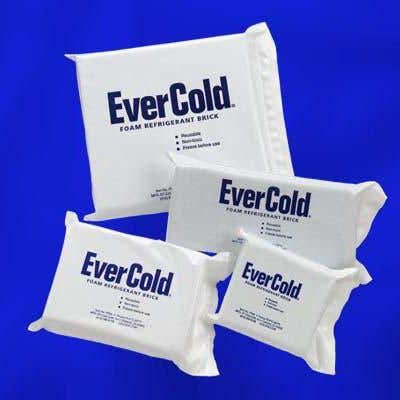 During summer months, we highly recommend against shipping wine via ground shipping service. For customers who have to ship wine in summer months, we offer ice pack inserts when shipped via 2nd Day service. These ice packs are specially designed to include an absorbent rigid foam brick and a special aqueous solution that freezes faster and stays frozen and cold longer. They come packaged in tough durable recyclable polyethylene wrappers with heat welded seams to ensure maximum resistance to punctures and tears. (See pictures below)
Aside from overnight delivery, we do not recommend ground delivery service for wine due to the potential heat or freeze exposure and other weather conditions. We are not responsible for damaged wine due to the selection of ground delivery. We highly recommend customers to consider selecting an expedited delivery service when overnight delivery is not an option.
We ship internationally to a select list of countries, eithor from the US, or from our Bordeaux warehouse. International orders may be subject to minimal order size requirement. Shipping laws and resulting cost may vary. Please contact us for more information if you would like to make special shipping arrangement.