LVMH Vins d'Exception Limited Edition 2016
In Stock
Usually ships in 2-5 days, weather permitting
Only 3 left
In April 2020, when the Pandemic-induced uncertainty was at its height, to raise funds to support restaurant workers, LVMH produced 300 sets of a limited edition collectors' case featuring 3 of the flagship labels in its wine portfolio: Château Cheval Blanc, Château d'Yquem, Domaine des Lambrays.
In 2021, to continue the tradition of presenting a colletible set of some of the world's best wines, LVMH added a Napa Valley gem (Colgin IX Estate) from its portfolio.
Newly released in April 2022, we proudly present the 2022 Edition of LVMH Vins d'Exception:
1 x Château d'Yquem 2016
1 x Château Cheval Blanc 2016
1 x Domaine des Lambrays : Clos des Lambrays Grand cru 2016
1 x Colgin : IX Estate 2016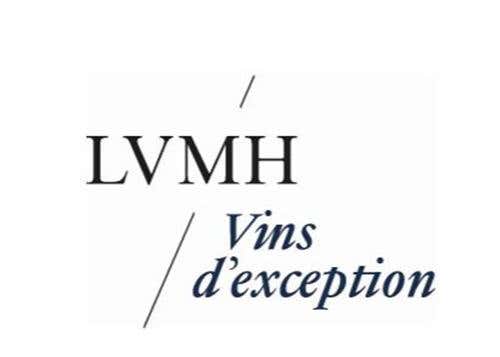 Tasting Notes
Chateau Cheval Blanc 2016
"The 2016 Cheval Blanc is blended of 59.5% Merlot, 37.2% Cabernet Franc and 3.3% Cabernet Sauvignon. Deep garnet-purple in color, the nose is incredibly youthful yet not so shy as some other 2016s at this stage, giving wonderfully intense scents of red currants, black cherries, wild blueberries and violets with nuances of star anise, cinnamon stick, rose hip tea, cigar box and wood smoke plus a touch of beef drippings. Medium to full-bodied, the palate has jaw-dropping elegance and depth, offering up layer upon layer of fragrant red and black fruits plus an extraordinary array of mineral sparks, supported by a rock-solid grainy texture, finishing with epic persistence and an edifying perfume. This is a very different style from the rich, opulently hedonic 2015, yet this wonderfully fragrant, beautifully poised and intellectually compelling 2016 is equally extraordinary." - Lisa Perrotti-Brown, The Wine Advocate (11/30/2018), Ratings: 100, Drink: 2023-2070
"The 2016 Cheval Blanc is a blend of 59% Merlot, 38% Cabernet Franc and (the return of) 3% Cabernet Sauvignon from the gravel soils since in this vintage the vines showed absolutely no stress. It delivers 14.25% alcohol with an IPT of 75 and a pH 3.67, which Pierre Lurton told me is a little lower than normal. As usual, it is matured in 100% new oak. It has a very pure, correct and quite penetrating bouquet with black cherries, blackcurrant, graphite and a touch of wild mint. It is bashful at first but opens with confidence with aeration (incidentally, I allowed my sample 40 minutes to open). The palate is medium-bodied with filigree tannin and a killer line of acidity that imparts so much freshness from the starting gun. That soupçon on Cabernet Sauvignon does make a difference, lending a subtle vein of graphite that runs throughout the wine. It remains linear, with laser-like focus towards the extraordinarily persistent finish, pencil lead on the "HB" aftertaste. This is a classic and intellectual Cheval Blanc, not as charming perhaps as the 2015 Cheval Blanc, but it will unquestionably age gracefully over decades not years." - Neal Martin, vinous, Ratings: 97-99, Drink: 2024-2060
Chateau d'Yquem 2016
"Containing 135 grams per liter of residual sugar, the pale lemon-gold colored 2016 d'Yquem leaps from the glass with honeyed apricots, pineapple, green mango, crushed rocks, candied ginger, coriander seed and citrus peel with hints of orange blossom. The palate is very tightly wound, vibrant and refreshing with layer upon layer of minerals and spices, finishing with epic poise and persistence." - Lisa Perrotti-Brown, The Wine Advocate (3/29/2019), Ratings: 98+, Drink: 2024-2064
Colgin IX Estate 2016
"The 2016 "IX Estate" reflects many facets of flavor. Where prior vintages had an imprint of the drought's flavor concentration, the 2016 "IX Estate" expresses the energy and vitality that returned to the vines during the growing season. The wine first offers dark notes of chocolate covered cherries, graphite and incense, but soon unfolds further to reveal bright cooling flavors. Juniper, sage, fresh rosemary and jasmine tea marry with the fruit. The supple fine-grained tannins coat the palate with tremendous finesse, offering textural depth in a multitude of layers. A bright note of acid adds harmony and freshness while flavors expand further creating an exceptionally perfumed finish." - Colgin Estate
"Another perfect wine is the 2016 IX Estate, which is made from 68% Cabernet Sauvignon, 15% Cabernet Franc, 10% Merlot and 7% Petit Verdot, all from the hillside vineyard at the estate, high up on Pritchard Hill. It's another ethereal, pure, seamless wine that does everything right. Huge notes of crème de cassis, ground herbs and tobacco, graphite, chocolate, and spring flower notes all emerge from this full-bodied 2016 that has building tannins, incredible depth of fruit, no hard edges, and a terrific finish. I wrote "wow" three times in my notes on this beauty. Hide bottles for 3-5 years if you can, and it's capable of lasting for 3-4 decades. It's another magical wine from winemaker Allison Tauziet that just could not be any better." - Jeb Dunnuck (1/31/2019), Ratings: 100, Drink: 2022-2057
Domaine des Lambrays 2016
"The 2016 Clos des Lambrays Grand Cru includes 85% whole-bunch fruit and is matured in 50% new oak. It was picked around 24 to 29 September. It has a fresh and discrete bouquet at first, the whole bunch influencing the red fruit, infusing scents of autumn leaves and Earl Grey into the mix. The palate is medium-bodied with fine tannin, good grip in the mouth, building with time to a very composed, classically styled, quite persistent and lightly spiced finish whereby the whole bunch is completely subsumed by the fruit. Wonderful." - Neal Martin, The Wine Advocate (12/29/2017, Issue 234), Ratings: 93-95, Drink: 2021-2045
More Information

| | |
| --- | --- |
| Stock Status | In Stock |
| Vintage | 2016 |
| Shipping Weight | 20.000000 |
We found other products you might like!