Château Leoville Las Cases Miroir Collection
Pre-Arrival
Usually arrives from France in 1-6 months
Only 2 left
• Domaine: Château Leoville Las Cases
• Appellation: Saint-Julien
• Classification: Second Growth, 2ème Grand Cru Classé
• Origin: Left Bank, Bordeaux, France
• Importer: Laguna Cellar
In a very limited edition consisting of a speical selection from its own cellars, Château Leoville Las Cases presents the iconic historical vintages of:
1982, 1990, 1996, 2000, 2005, 2009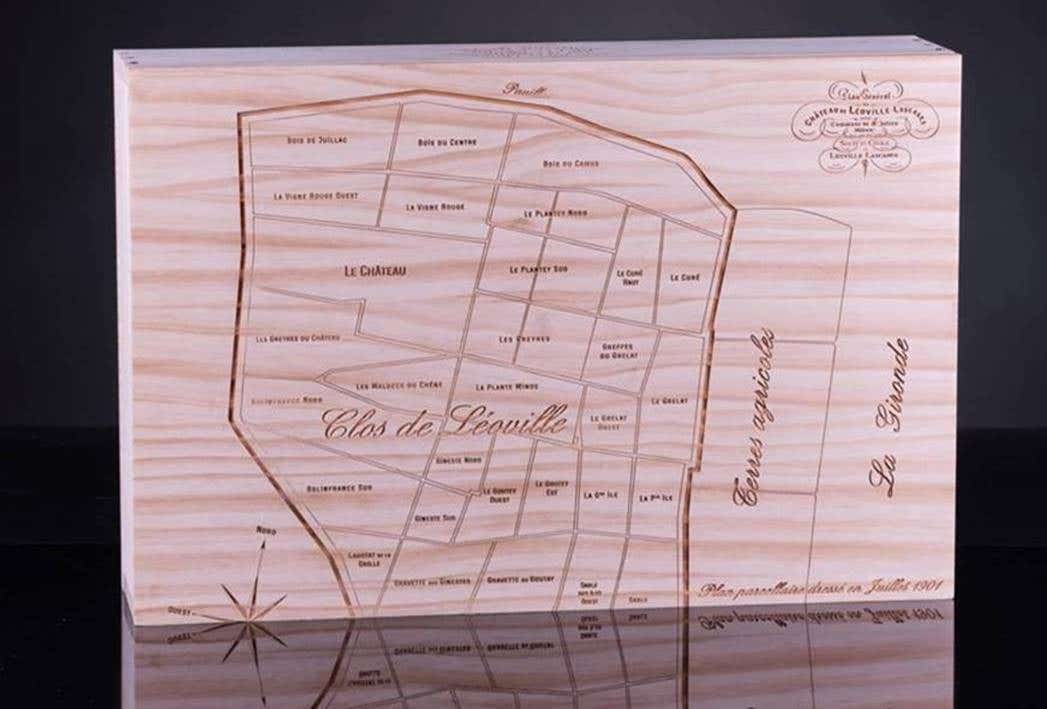 Each vintage was carefully chosen, each bottle matured in the chateau's cellars until it was prepared and laid down in this case. Older vintages are inspected and recorked at the chateau.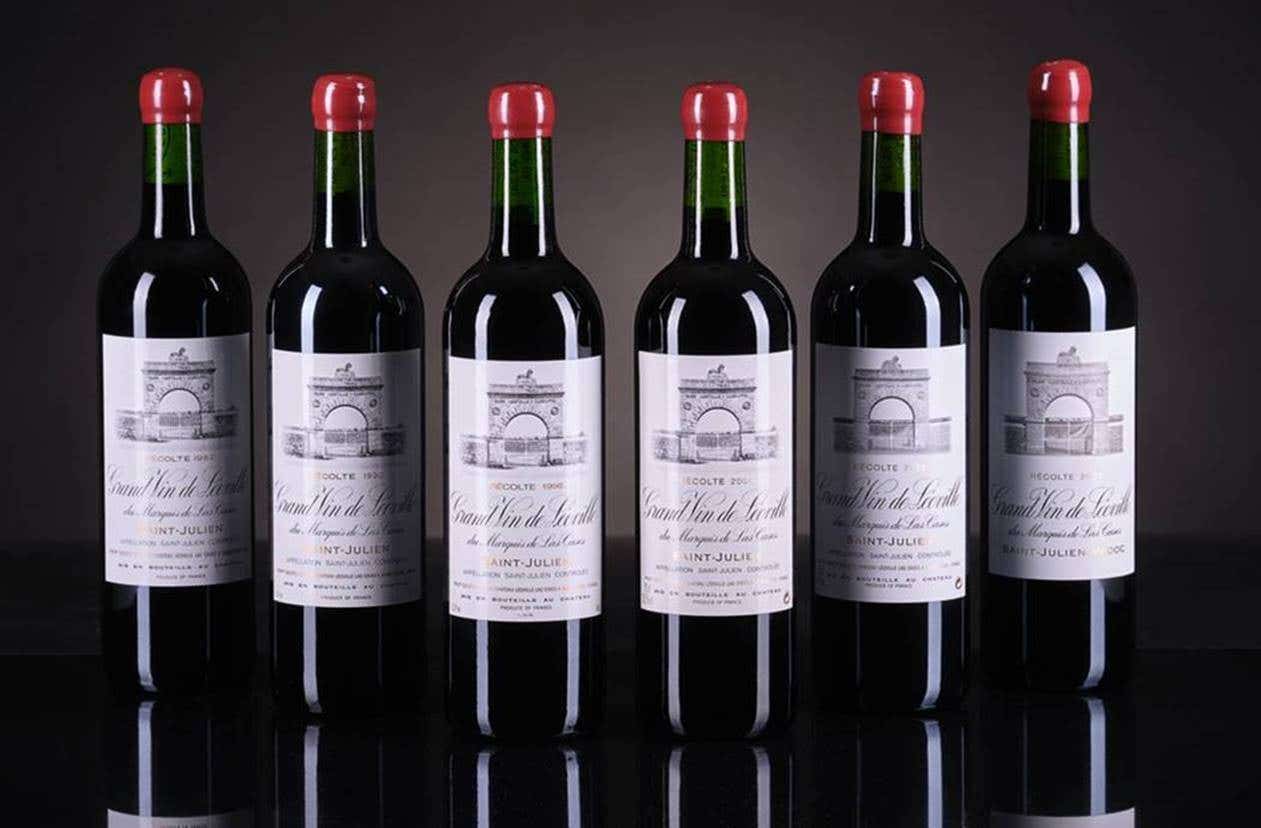 1982 - The Legendary Vintage
Cabernet Sauvignon 60%, Merlot 26%, Cabernet Franc 9%, Petit Verdot 5%
Simply ideal conditions along the year, with a slightly cooler August, and particularly warm nights during harvest, taking place under protective southern wines.
Any legend is deemed to match its expectations. The Grand Vin of Léoville Las Cases is still standing tall in the pantheon of this laudatory praised vintage. It still shows a frank and shiny red color, with bright rims. A delicate and elegant bouquet of dried plums, white truffle and tobacco leaves. Fully matured tannins enhance a noble palate of medium body yet still juicy and very complex. Great promises are to be fulfilled.
1990 - The Sharp Warmth
Cabernet Sauvignon 43%, Merlot 29%, Cabernet Franc 21%, Petit Verdot 7%
Early at first, then particularly hot and dry summer punctuated with welcomed rainstorms by lat August. Perfect conditions during harvest.
This wine is a promise of warmth and depth from the first nose. Captivating, and immediately putting you at ease and calling for comfort. However never let you sink into mellowness. Warm and cozy indeed yet refreshing thanks to a lingering acidity, an extrordinarily balanced and noble coating submerge your palate, confirming aromas initially unveiled on the nose, such as dark and red stewed fruits, wet rocks and mild blond tabacco.
1996 - The Athletic Aesthete
Cabernet Sauvignon 70%, Merlot 16%, Cabernet Franc 14%
Particularly balanced and even conditions, then glorious late summer.
What makes a standard? It may be a capacity to not suffer from time. A great classic needs to age and evolve undercover, hiding its true character while offering glimpses of its immense potential. Full bodied, deep, and savory, this blockbuster still requires time both in your cellar and in your decanter before singing. Make no mistake, this quintessential Las Cases offers its mineral tension and black spicy core undoubtedly imposing its sovereign balance with power and grace.
2000 - The Milenium Beauty
Cabernet Sauvignon 77%, Cabernet Franc 14%, Merlot 9%
Especially early, then summertime stablized on hot and dry conditions until the end of harvest.
Imperial, this beauty appears almost intact even after over two decades. Some may have wondered if this vault would open one day. The answer is getting clearer now, as after a couple of hours in a decanter this genius starts to unfold at full throttle. A long-lasting bolt of classic elegance and power, where thin layers of smoke and graphite wrap so finely hints of liquerice. Black berries, and cedar.
2005 - The Blinding Purity
Cabernet Sauvignon 88%, Merlot 7%, Cabernet Franc 5%
Rather late to start with, hydric stress in the crept in along with high temperatures, thus enabling perfect ripening and concentration, although berries boasted limited size.
Elegant and noble, so it does not show its full potential easily. A totally mastered power that can only be guessed so far, laudatory praised from the first days of its life, this wine most certainly needs more time to unfurl its classic yet modern and straight forward characters. Blinding intensity, outstanding fruitness and minerality, this solar vintage will for sure hold on to its promise.
2009 - The Mighty Ballerina
Cabernet Sauvignon 76%, Merlot 15%, Cabernet Franc 9%
Best possible conditions, no excess in hear or drought, ending on a quite early and remarkebly even crop.
Deep and powerful, never betraying the Leoville Las Cases signature of freshness combination of power and lightness. Intense and fresh, full-bodied, endlessly complex, its perfectly intermingled duality already delivers an almost exotic pleasure. This seamless and concentrated wine is tremendously seducing, exuberant yet focused, and boasts a strong confidence for decades to come.
More Information

| | |
| --- | --- |
| Stock Status | Pre-Arrival |
| Appellation | Saint-Julien |
| Vintage | 1982 |
| Brand | Château Leoville Las Cases |
| Shipping Weight | 22.000000 |